Tis' the season for babies! It's seems as though there are more fall babies being born now than ever before, which is why we're making it a point to let you know about our newborn photographer in Fort Collins, Colorado, Casey Jagoras. Casey Jagoras is a Colorado native who has been capturing the little lives in the Northern Colorado area for years. With the talent she has, we know you'll receive the pictures you've always wanted of your little newborn baby. But what kind of pictures do we take?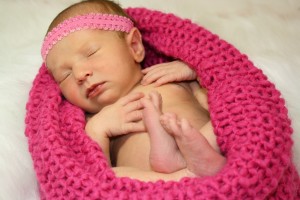 Fall Themed Photos
We can theme your photo to anything you want, but a popular one around this time of year is a classic fall photo. We can set up your newborn session indoors or outdoors, depending on the climate outside. Either way, however, we can provide you with a fall scene like no other! With leaves, tree branches and your baby wrapped up in colorful and cozy scarves, we know we'll be able to capture a newborn portrait you will adore.
Mom & Baby Photo
A great photo you should always have in your scrapbook is a newborn photo with yourself! There's nothing more beautiful than a newborn laying on his or her mom's chest. A simple portrait can show so many emotions of this new love you just acquired. We can choose a setting that makes you and your baby feel comfortable while showing the power of love.
Visit us online today to request a session with our newborn photographer in Fort Collins.